Introducing Dusty Reynolds
Dusty Reynolds is HeavyWorth's founder and visionary. He works equally hard at keeping us pointed in the right direction as he does finding equipment dealerships who could benefit from using our platform to streamline their equipment valuation processes. With his midwestern background and diverse professional resume, he has a knack for quickly understanding business problems and devising workable solutions.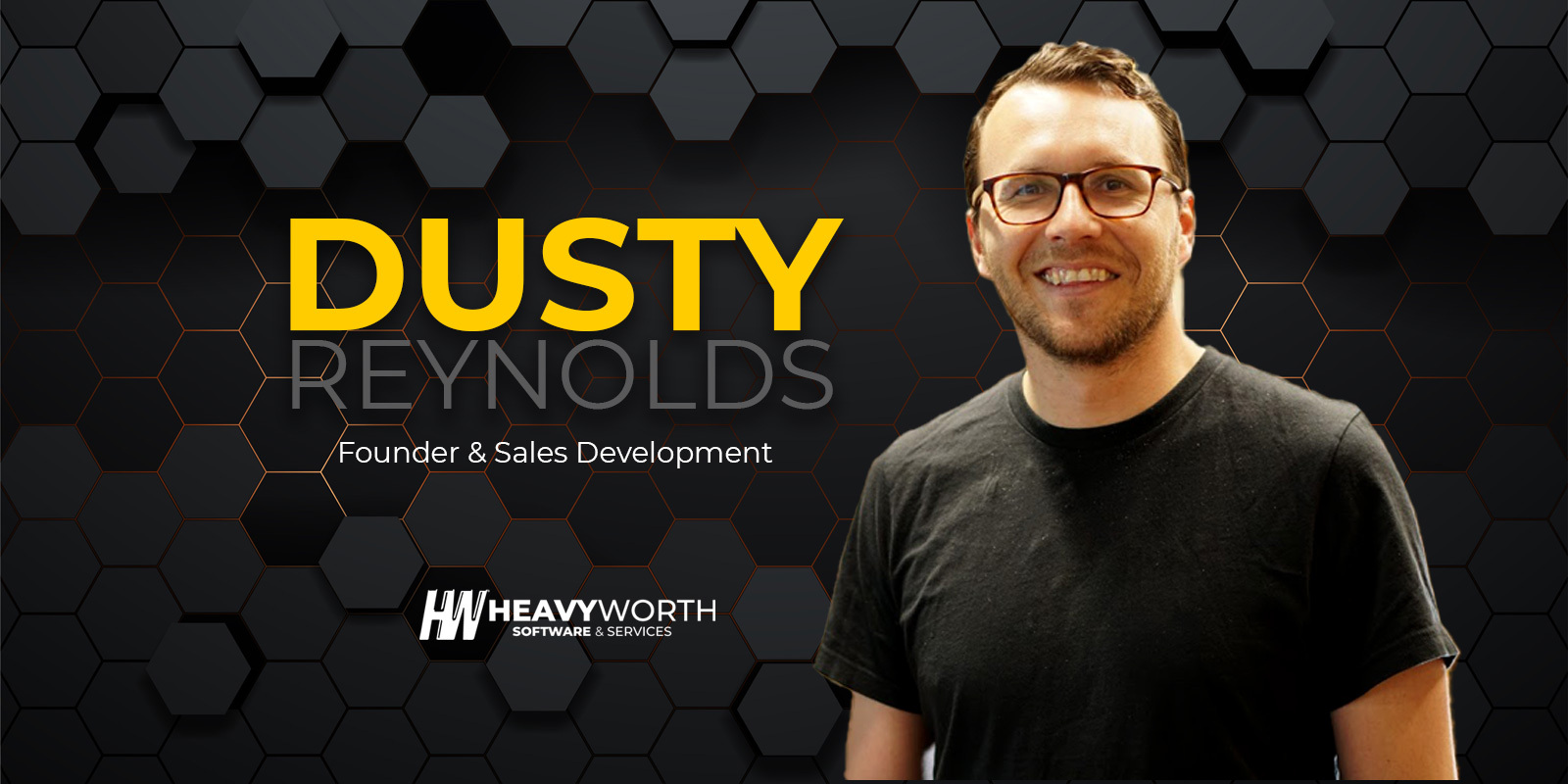 Today, Dusty lives in the Omaha suburb of Yutan, but grew up in the nearby small town of Hooper, Nebraska. It was there that he started his first business as a child. His friend lived on a golf course and Dusty recognized they could turn a profit by selling the golf balls that landed in the yard back to the golfers who lost them there.
While majoring in industrial distribution at the University of Nebraska in Kearney, Dusty got his first sales experience selling used furniture. A serial entrepreneur, Dusty started a screen printing business with a friend immediately after college. His first international business venture came shortly thereafter when he started a small clothing manufacturing business in West Africa. He hadn't accounted for political turmoil in the business plan, so that endeavor lost all viability when Al Qaeda moved in.
Dusty next built his first scalable technology company in the form of RaceNote. He recognized that data was the key to making car racing teams more successful, so he started a company that would collect, organize and present the right data to the right people to make racers faster.
As RaceNote wound down to a natural conclusion in late 2016, Dusty was eager to take his successes improving an industry with data and technology and leverage them elsewhere. That's when he and Purple Wave's founder, Aaron McKee, started HeavyWorth.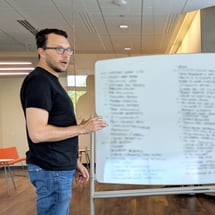 Dusty's unique perspective of the intersection of technology and industry has made HeavyWorth possible, but it's the fact that he enjoys being in front of customers and prospects that's made it successful. Every day is different for him and he likes that he can both work to improve the business as well as participate in the sales process by finding dealerships to work with, "Equipment dealers are technologically quite underserved. Partnering with them to make their tasks a bit easier is really rewarding."
When he's not on the phone or providing demos to dealerships he feels can benefit by partnering with HeavyWorth, Dusty likes spending time with his family. He finds himself frequently repairing the damage left in the wake of the chaos of his three children, though he admits to occasionally helping them to create it. He enjoys creating, inventing and repairing projects in his shop and every now and then can be found sneaking down to the local race track.
Dusty is always excited to talk to dealerships about how partnering with HeavyWorth can help simplify their trade-in valuation processes and eliminate the hassles that come from using a hodgepodge of different tools. Contact him any time at dusty@HeavyWorth.com.