Attend our April webinar — choose the best CRM for your equipment dealership
We are hosting an exciting open discussion event for our friends, customers and potential new relationships, "Choose the best CRM for your equipment dealership", and would love for you to join us.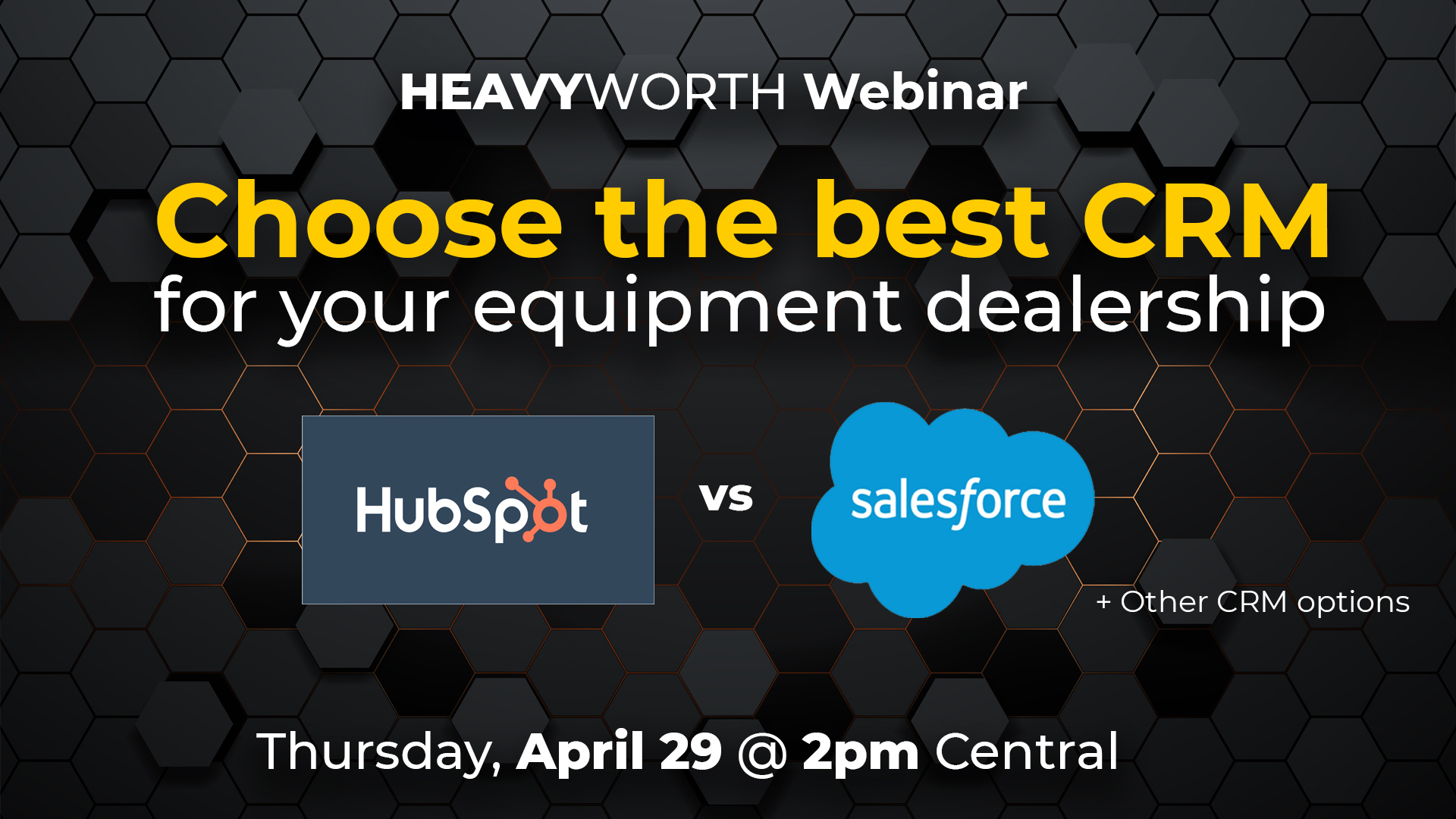 Technology has penetrated equipment in more ways than one can count. In the same vein, technology has also created optimizations and efficiencies in the day-to-day operations for those peddling the equipment. Given the complex nature of new and used equipment sales, managing that process is evolving at a record-breaking pace. Sales are no longer restricted to foot traffic and phone calls. Customer Relationship Management systems (CRM) are quickly gaining adoption to manage the changing landscape. Whether it's heavy hitters like HubSpot or Salesforce, or smaller platforms, dealerships are using these tools to create easier ways of doing business with the goal of winning business faster.
Join us on Thursday, April 29, at 2 p.m. central to listen in and hear guest panelists talk about Hubspot, SalesForce and other CRMs that may benefit your business. Registration is free with no subscription requirements or fees, and no obligation for future conversation or purchase. Register here to save your spot as seats are limited.
Hosting this webinar will be Dusty Reynolds (Founder & Sales Development/HeavyWorth). Dusty will be joined by Ali Schwanke (Founder/Simple Strat), Alex Robles (Director of Sales/Great Plains Kubota) and more. Bring your questions and your beverage of choice — and let's have an engaging conversation!