We've made a few minor — but important — changes and fixed a fair number of bugs in the latest releases of the HeavyWorth apps. Read on to see what we've been up to.
First, we've made small changes to the UI to make operations more clear. We've renamed the button to delete an asset on the web from "Delete" to "Delete Asset." We've also changed the "Review Photos" buttons on the mobile apps to "Review/Edit Photos."
For our equipment dealer customers, we have new report layouts for single assets — they can now be generated without any values or with the primary value only. These changes should allow those dealers who want to share the HeavyWorth reports directly with their customers to do so without having to worry about sharing confidential pricing information.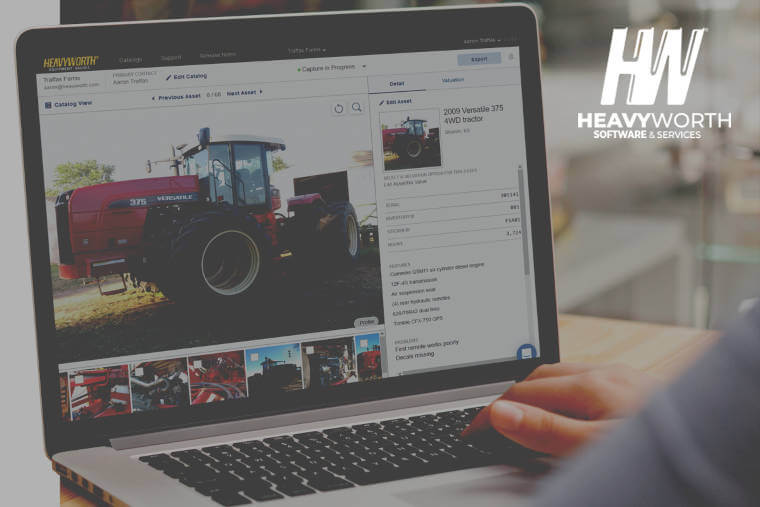 On the web, when generating a full catalog with photos, the summary at the beginning now matches the order of the items in the rest of the catalog. On the mobile apps, the order of photo types in the camera now matches the order of the checklist.
On the web there was an edge case where manually uploading photos with the same filename to the same asset would cause issues when trying to download all photos for an asset. That's been resolved.
On Android the final values are now always displayed regardless of the state of the catalog. We've also disabled screen rotation on the catalog and asset list view.
On iOS we've fixed an issue that resulted in "No Description" being displayed when nothing was entered in the asset type field.
Lastly, we've upgraded all of the tools we use in the background to make sure each supporting package is the latest version and we also made some additional updates to the back end so we're better able to support all our customers and their various use cases.
If you have questions about any of these changes, or you're interested in learning more about HeavyWorth, please contact us today!