What does it mean to streamline the evaluation process?
Everyone has an elevator pitch. Everyone needs a quick, succinct way to describe what a company does. Our pitch is that the HeavyWorth platform streamlines used equipment evaluation processes. But what does that mean?
Let's first take a look at the way an average, medium- to large-sized equipment dealership is structured. It carries multiple brands at multiple locations and probably sells both construction and farm equipment to, hopefully, repeat customers.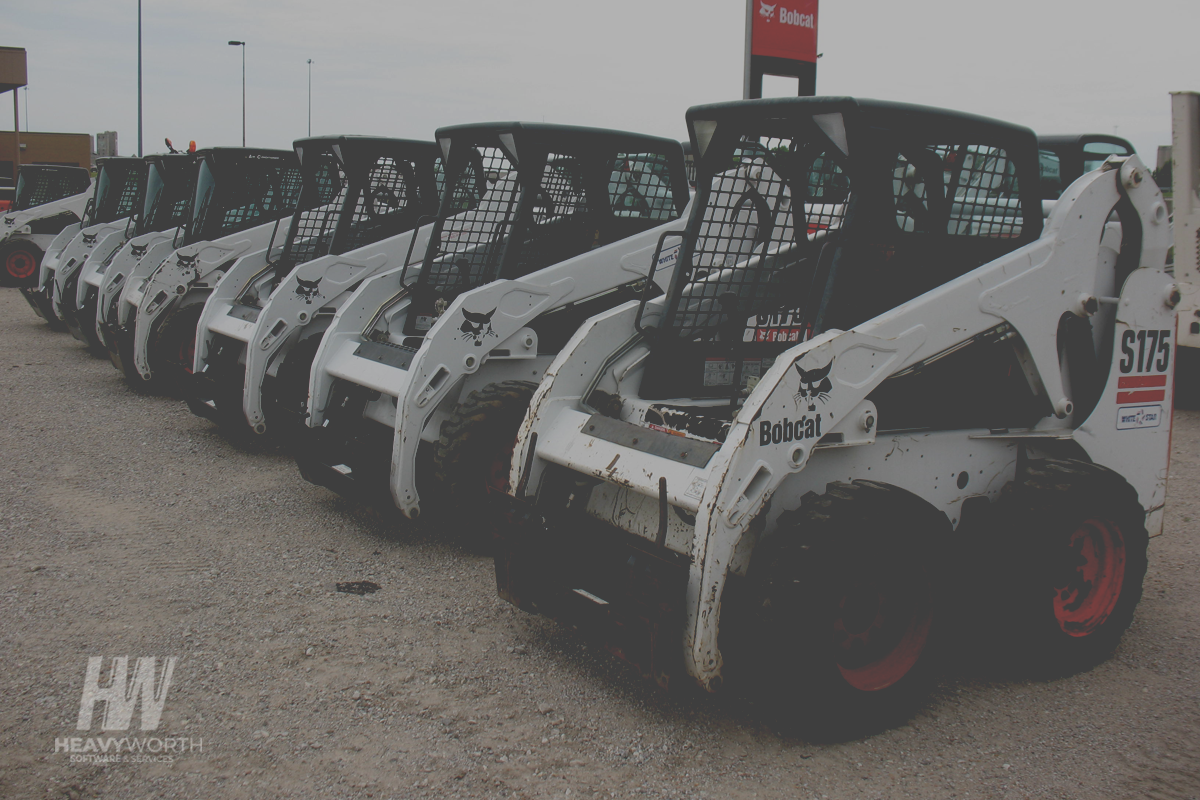 A dealership of this size likely has one or more people who are at least responsible for, if not dedicated to, evaluating possible trade-ins. Because these valuators probably aren't the salespeople who are physically examining the equipment to be valued, there's a large amount of information that needs to flow from the salesperson on the farm or jobsite to the valuator back at the office.
This information flow can get downright messy. Pictures come in by text message, email, flash drives, shared Google Photos or iCloud — if they come in at all. Sometimes not everything necessary to get an accurate valuation even gets photographed.
The accompanying data for the pictures can be equally confusing. Descriptions and serial numbers come in as emails, Word documents, Excel spreadsheets, text messages or even hand-written notes. Maybe it's easy to match the data to the pictures for one item, but when there are more than one of a similar asset it's really easy to get the pictures and the data mixed together. Values are then based on inaccurate information or there's a bunch of time spent trying to figure out what picture goes with what asset.
Multiply these frustrations by each salesperson at each location and the challenge of this hodgepodge of different systems becomes clear. The opportunities for error are abundant. Time and fuel for the salesperson to physically bring the information back to the office is a wasted expense. Evaluators spend more time trying to wrangle the separate information sources than they do leveraging their expertise in valuing equipment.
HeavyWorth handles it all. We provide one platform that organizes all of the information and matches all photos to the correct pieces of equipment. It's all synced immediately with the cloud so salespeople can spend more time in the field and evaluators can spend more time assigning accurate values to equipment.
Our mobile apps walk the salespeople through checklists to capture all the photos and information necessary to value farm and construction equipment. The information is immediately viewable by the evaluators in the office who can, in turn, send the values right back to the salespeople before they even leave the farms or job sites.
By organizing all the data and pictures in one system, values can be more accurate and trades can happen faster — that's what we mean when we say HeavyWorth streamlines valuation processes. Contact us today to learn how HeavyWorth can work for you.